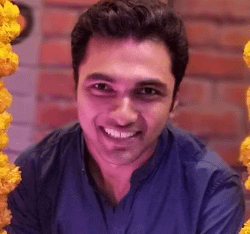 "Tarot helps us to connect the dots and understand that life is about learning and finding our true selves"
Varron is a BARS practitioner since a year, and has helped many people open up to receive more. He's transformed lives of people and with an urge to do more, with the guidance of Papa Elegua, he chose to pursue Tarot reading. As a community specialist and a transport service provider, he's interacted with people across different walks of life, and is very approachable as well as a good listener. He has been mentored by Sheelaa M Bajaj for 5 years now, and has learnt the basics of healing and tarot from her.
It makes him happy to see people create more and be more, just as Sheelaa M Bajaj wants people to be. With the blessings of Papa Elegua and guidance from Sheelaa M Bajaj, he is composed and confident that he can bring the best in people through tarot readings.